Hey guys,
Came across a cheap Shimano XT headset and found out after I purchased it that it's French. Does anyone know what parts I can salvage out of this to use? It's basically just the bottom cup I need, but I want to replace everything that's usable. Here's the product manual: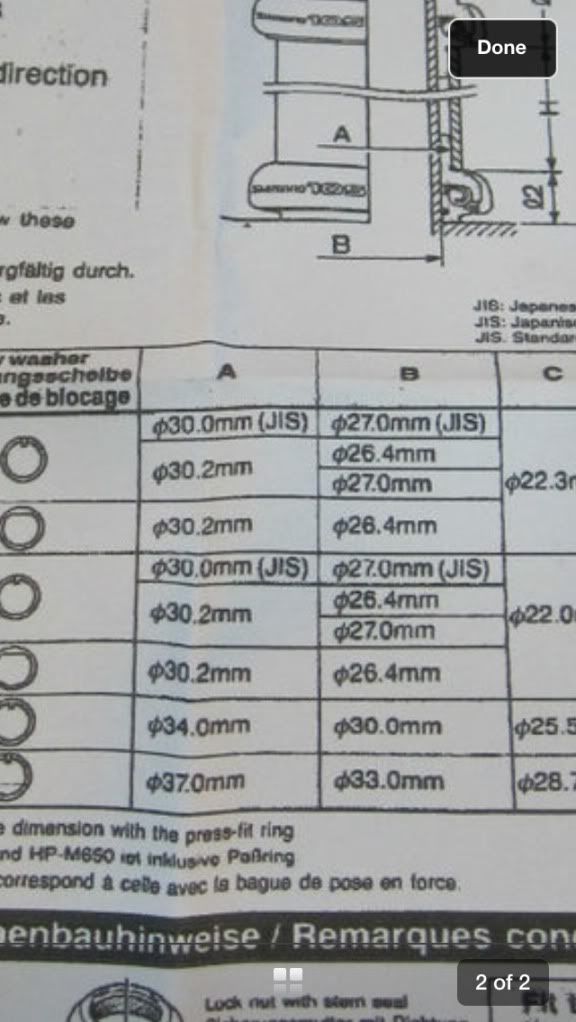 The ISO headset has two measurements for measurement B, 26.4/27.0 and the French headset just has a single 26.4 measurement for B...
Not sure if that means that the top and bottom races have a different measurement on the ISO???
This is the only difference other than the actual threads on the top parts. Hoping I can use some of what I bought!
Thanks guys